Fruehauf, leader on the French market
FRUEHAUF is the leader on the French trailer and semitrailer market and one of the brands most recognised internationally.
Its operational activities are based in Auxerre (France) where it employs more than 600 people.
It manufactures and markets a wide range of semitrailers:
Dry Freight, CURTAINSIDERS, VANS, CONTAINER CHASSIS and PLATFORMS, for all of which it is number one in France with a market share of around 35%
As well as steel or aluminium TIPPERS for PUBLIC WORKS and LARGE VOLUMES intended for food products, chemicals or recycling
It also offers a comprehensive range of CENTRE-AXLE TRAILERS, a market in which it has become essential with a market share of 60% for curtainsider trailers as a result of the trust customers place in it and all the specialist partner coachbuilders.
Four major strategic priorities ensure FRUEHAUF's success and reputation and set it apart from the competition :
The "Designed to last" concept
The needs of transport companies have changed considerably in recent years with a revived need for sturdiness, without premature wear and above all no risk of equipment downtime. With vehicles operating full time, downtime is extremely costly.
FRUEHAUF has always designed and manufactured equipment that is recognised by the market for its sturdiness and perfect for intensive, harsh applications with mechanically welded beds, decks designed to withstand high loads and reinforced bodywork.
As a result, with ownership times more than 10 years longer and fewer opportunities to buy second-hand vehicles in Western Europe, investment in FRUEHAUF "Designed to last" vehicles gives customers a competitive edge.
FRUEHAUF has always fostered strong relationships with transport company customers and all users of its vehicles, large distribution companies, rental companies and own accounts.
A Technical Sales team, assisted by specialist Distributors, provides the daily advice necessary to perfectly adapt the definition of vehicles to every need and every application.
Each new vehicle, each change, each innovation has been developed in close collaboration with specialist customers involved in Working Groups, suggesting that FRUEHAUF vehicles are also manufactured by "listening to transport companies".
Since the concept of the semitrailer was invented by August Fruehauf in 1914 (see history), FRUEHAUF's DNA has been marked by 100 years of innovation.
In this spirit, FRUEHAUF continuously develops active innovations for its customers, giving them an edge over the competition in terms of SAFETY, PRODUCTIVITY and operating SAVINGS:
RCP® – Reverse Collision Protection
SafeParking® – Automatic parking brake activation
M&B Inside® – Interior docking control
APCS® – Automatic Pressure Control System
Some other examples of this ongoing innovation at the service of customers:
The range of CITY vehicles, the best solution for urban distribution
And also the ambitious FALCON project for the development of a road train of the future, with significantly lower fuel and energy consumption in partnership with and project managed by the Renault Trucks Group.
Service
The quality of service provided by the extensive, unequalled network of FRUEHAUF Service Centres is a major asset.
With the ServicePro software, FRUEHAUF Service Centres throughout Europe can easily go online to identify and order spare parts for vehicles produced in the last 20 years. They provide a quality professional, local service for customers and users.
FRUEHAUF also provides additional services : FINANCING of new vehicles and sale of SECOND-HAND VEHICLES.
Since 2015
The Fruehauf factory has been ISO 9001 certified since 2015, guaranteeing the quality and the reliability of their vehicles.
From conception to production, our engineers and technician place safety and innovation at the center of their priorities.
On a daily basis, Fruehauf teams test and optimise the equipments. These equipments are thus adapted to the needs of the customers.
For the clients, this is the assurance that Fruehauf constantly provide products and services that meet their requirements. It is also a guarantee that legal and regulatory requirements are respected.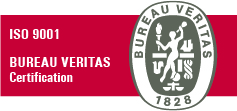 WOMEN / MEN EQUALITY INDEX
As part of the "Law of the Freedom to choose our professional future" of September 5, 2018 aimed at combating professional inequalities ; companies with more than 50 employees must calculate and publish their Women/Men Equality Index.
What does this index consist of ?
The index assesses professional equality between women and men within companies in the form of a global score out of 100 points, which each company calculates from the following 5 indicators :
Pay gap between women and men (38 points)
Gap in the propotion of women and men increased (20 points)
Gap in the propotion of women and men promoted (15 points)
Percentage of employees increased on their return from maternity leave (not calculable for 2020)
Number of employees of the under-represented sex in the 10 highest paid (0 points)
Below the 75 threshold, the company must define and implement corrective measures within three years.
What are the results of FRUEHAUF ?
For the 2020 period, Fruehauf SAS calculated its Women/Men Equality Index obtained a score of 86 points out of 100.
These results reflect Fruehauf's commitment and efforts in favor of equlity between women and men.